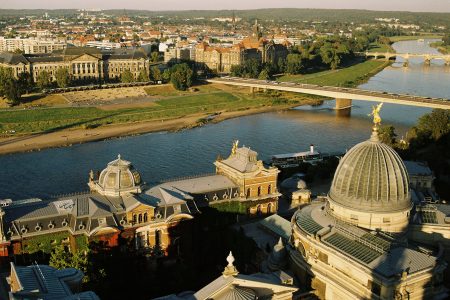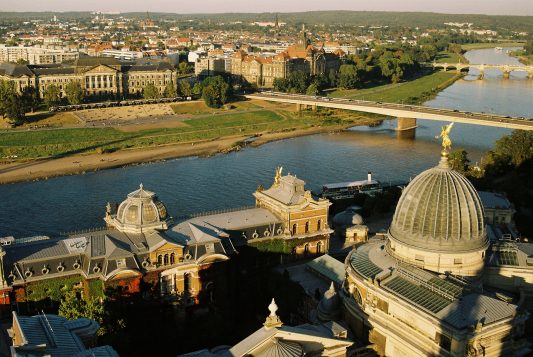 MY STUDENT MOBILITY IN DRESDEN: Stefan Kovačević, Faculty of Fine Arts
17. марта 2022
Stefan Kovačević



University of Arts in Belgrade, Faculty of Fine Arts
Erasmus+ Mobility for Studies at:
Academy of fine arts in Dresden, Germany
In the period from 1st of October 2021. until the 27th of February 2022 I have spent my time as an Erasmus exchange student in the Academy of fine arts in Dresden (HfBKD). My initial interests in this particular exchange program had to do with the cultural importance of Dresden and Saxony, the German cultural context, but also the tradition of HfBKD. Not only the baroque but also the romanticist and modern art tradition played a great role in choosing this program. Shortly after my arrival, I have realized that not only have I made the right decision, but the reasons for it are much richer than I thought at first.
Dresden having many museums did play a very important role in my day-to-day activities, and I could as student access all of the rich collections at any time, so it very soon became part of my regular schedule. Just to illustrate: Kupferstich-Kabinett offers a collection of 50.000 works of art which are accessible with just a passport and very short notice in a context of a private study desk. On the other hand, some of the exhibitions that I saw during my stay (most notably the exhibition of Russian and German romanticism in Albertinum) had a profound influence and aligned unexpectedly well with my current artistic interests.
HfBKD itself was in itself a revelation. It turned out to offer much more in terms of content, facilities and academic staff than I could envision at first. The program of studies being similar to my home University, I particularly liked the fact that there were workshops available that I could not have attended back at home (photography, bookbinding, woodcutting, typography, etc). One other fantastic thing is the Academy's anatomical collection, the third richest in the world. Professors as well as students were more than welcoming and were really putting the effort to communicate in the English language even in those classes that were announced as being only in German. The community of Erasmus exchange students was also an important part of the experience, and I got the chance to hear many interesting things about art academies from all over Europe. I have also found great support in both HfBKD and my home university's Erasmus offices, and I can say that the process went smoothly with excellent communication.
Lastly, but not less important, the fact that semester ticket allows one to travel on regional trains free of charge, along with the geographical location of Dresden, meant that I had the opportunity to visit many important regional cities on a weekly basis (Leipzig, Meisen, Chemnitz), and several others a few times (Berlin, Hamburg, Prague). That gave me access to an even greater pool of cultural resources, but also introduced me to the landscape, history and culture of central Europe.
This exchange program has so far been a definitive transformative experience, which I am looking forward to deepening. I also hope that it will continue in future years and that HfBKD will be a destination for many future generations of Belgrade art students.