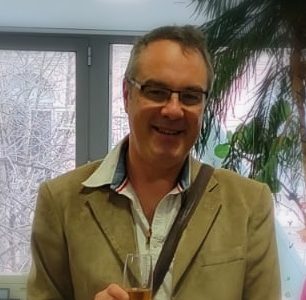 MY TEACHING MOBILITY IN ZAGREB: Srđan Teparić, Faculty of Music
6. December 2021
Srđan Teparić
University of Arts in Belgrade, Faculty of Music
Erasmus+ Mobility for Teaching at:
My study engagement at the Academy of Music, University of Zagreb was accompanied by four lectures:
1. Structure and methodology of work on the subject Analysis of musical Styles (2 hours)
2. Methodology of Stylistic analyzes from baroque to postmodernism (2 hours)
3. Meaning in the music of the first half of the 20th century ‒ resemantization (3 hours)
4.Specifics of stylistic analyzes of music of the 21st century on the examples of contemporary Serbian composers (3 hours)
At these lectures, students in Zagreb were able to get acquainted with the way of working on stylistic analysis, and the achievements of the latest analytical methods such as topical and narrative analysis. In addition, the lectures were based on the use of my own method of resemantization. It`s based on the relationship between style and language in the music of first half of the twentieth century. I am especially glad that I introduced the students to the newest Serbian art music. Contemporary music is often a big problem for analysis and students often do not understand it. My lecture was a contribution to the improvement of the methodology of analysis of new music, which would lead to the fact that students understand and love it. I think that I managed to bring closer the way of understanding contemporary music, and one of the points of the lecture is that the presented method can be used for any contemporary art music.
Also, in Zagreb, I had all the technical conditions to make the quality of my lectures. I established many contacts and through conversations with colleagues, I improved my teaching skills. I received confirmation from my colleagues that my engagement in Zagreb was mutually beneficial. I am thankful for the opportunity to listen to concerts with my colleagues and to get acquainted with the cultural context in general. My opinion is that I have gained a lot from my study stay in Zagreb and I`d like to participate in such activities again.