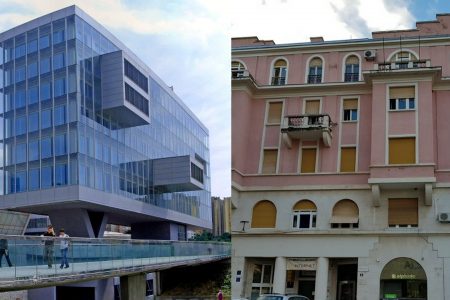 IRO SYNERGIES in Split
21. July 2023
---
Jasmina Milovanović
University of Arts in Belgrade, International Relations Office
Erasmus+ Mobility for Training at:
University of Split, Croatia
The aim of my short visit to the University of Split was to connect with my counterparts in the International Relations Office, acquire knowledge of their work, exchange hands-on experience and good practices, as well as to build plans for future collaborations.
The training period consisted of job shadowing, observation, Q&As and demonstrations. All the activities gave me a deep insight into their practices of implementing the projects and helped me to gain a better understanding of some relatively new programme features. We discussed how to take forward mobility activities, with a particular focus on the recognition of staff mobility within our institutions. My IRO colleagues provided expert insight and examples of good practices in mobility activities across the sector and presented their survey developed to analyse and disseminate the data results in relation to participants' perceptions on barriers and benefits to mobility. The special focus was on the transfer of know-how in KA171 projects, having in mind the webinar on this topic which is produced by colleagues from Split.
In specific, we talked about the current and future cooperation between the University of Split and the University of Arts in Belgrade, the optimization of strategy on mobility projects and how to introduce other collaboration activities, such as joint exhibitions and artistic projects.
I also had an opportunity to visit the Academy of Arts of the University of Split, which is scattered in four different locations, and meet the professors, the vice dean and the dean. In the series of meetings, they all expressed a positive stance on the continuation of cooperation between the two institutions. Students and staff are extremely involved in the cultural life of the city and are well-represented in the cultural and artistic institutions of the city.
Along with the alluring Split's atmosphere – assembled in a mixture of the Roman palace, medieval quarters, socialist blocks, renaissance squares, bustling Riva and Meštrović's glorious sculptures – this was a well-spent week in good company and a splendid city!