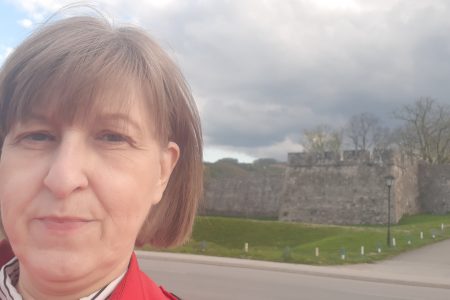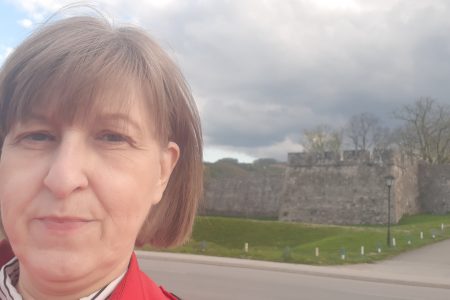 MY TEACHING MOBILITY IN BANJA LUKA: Mirjana Nikolić, Faculty of Dramatic Arts
19. May 2021
Mirjana Nikolić
University of Arts in Belgrade, Faculty of Dramatic Arts
Erasmus+ Mobility for Teaching at:
The mobility program and visiting the University of Banja Luka, at the Academy of Arts, was a very valuable professional and personal experience. Banja Luka is a city in the Republika Srpska, besides the Federation of Bosnia and Herzegovina it is one of the two entities in Bosnia and Herzegovina. It is a city that is a combination of different national, cultural, religious, architectural… identities; good, kind and helpful people. A similar experience was with colleagues – teachers and students of the University of Banja Luka. They were very open to exchange knowledge and experience in the range from professional and theoretical to those related to current teaching methods and educational trends in higher education.
On the last day of my stay, I held a plenary lecture for students of the Academy of Arts and the Faculty of Political Sciences of the University of Banja Luka on the topic: In search of media ethics. Unfortunately, due to the bad epidemiological situation, the lecture was held online, and the students actively followed the lectures and participated in the discussion.
During my stay in Banja Luka, I had the opportunity to visit the sights of the city: the old town of Kastel Fortress; Ferhadija Mosque, Museum of Contemporary Art of the Republic of Srpska, pedestrian zone in the city center – Gospodska Street; Vrbas river, gastronomic tourist attraction "Kod Muje"…
I would sincerely recommend every colleague – teacher or student –  to apply for mobility programs, enrich their experience, test teaching skills and feel part of the experience of the Erasmus+ program.