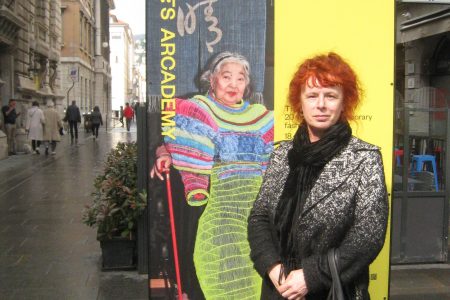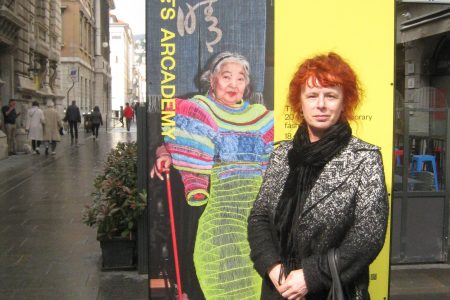 MY TEACHING MOBILITY IN LJUBLJANA: Ljiljana Petrović, Faculty of Applied Arts
18. May 2023
Ljiljana Petrović
University of Arts in Belgrade, Faculty of Applied Arts
Erasmus+ Mobility for Teaching at:
University of Ljubljana, Slovenia
Ljiljana Petrović, MSc, prof. at the Department of Costume, stage costume module, Faculty of Applied Arts, she stayed in the period from April 16 to 22, 2023 as a visiting professor and lecturer at the Faculty of Design in Ljubljana, within the Erasmus+ project.
Prof. Petrović held a lecture on the topic "Costume in the Audio-Visual Work", presented the works of the students of the Costume Department (Stage Costume module and Contemporary Fashion module), the presentation of the most successful graduate and master's theses of FAA stage costume students and the presentation of her work in the field of audiovisual arts.
Lectures and presentations of works were intended for students of the Department of Fashion Design.
With my colleague and professor Tanja Devetak and the same students, proofreading of projects was also held:"100% participation of materials in the realization of costumes" and "Costumes inspired by famous personalities."In the organization of professors from the Faculty of Design, Ljiljana Petrović visited the large exhibition "The First Exhibition 20 Years of contemporary fashion evolution". ITS Academy, Museum of Art in Fashion in Trieste. The International Talent Support competition and program of courses and workshops are constantly evolving and are open to university students who want to use creativity and present their portfolios, and artworks in the field of fashion, costumes, costume installations, accessories and photography. In its collection, the museum already has 14,758 portfolios of international artists and a collection of costumes, part of which was shown to the professors during this visit.