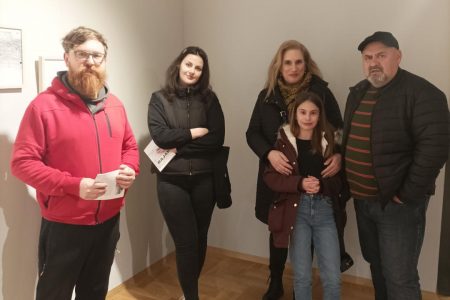 MY TEACHING MOBILITY IN ZAGREB – Nikola Velicki, Faculty of Fine Arts
18. May 2023
Nikola Velicki
University of Arts, Faculty of Fine Arts
Erasmus+ Mobility for Teaching at
University of Zagreb, Croatia
As part of the Erasmus + program, I realized my stay at the Academy of Fine Arts in Zagreb in the period from 27.3. until 31.3. in 2023. My colleague, professor Tanja Dabo, and my colleague, professor Miran Šabić, were my hosts who welcomed me warmly. On the first day of my stay, they showed me their workshops and introduced me to their students. We made a plan for the workshop "Silkscreen printing at home", which I prepared to realize with their students. Their colleague, expert associate Marko Dayak, that evening had the opening of his solo exhibition in a town near Zagreb, Samobor, which we visited together.
The next day I was introduced to the methodology and their approach to the subject of silkscreen printing, and we prepared everything for the start of my workshop. About 15 students from all years attended the workshop, and the atmosphere was excellent. The participants actively participated in the workshop and found it interesting and valuable. After the workshop, I lectured and introduced the students to my work.
During my free time, my colleagues from the academy took me around the city and introduced me to the sights. We also visited several open museums (Museum of Contemporary Art, Museum of Naive Art…) because many museums were closed due to renovations because they suffered damage during the earthquake a few years ago.
The overall impression is very positive, and I recommend this type of cooperation to everyone. We agreed to continue the collaboration between the two institutions through student exhibitions and workshops on various projects.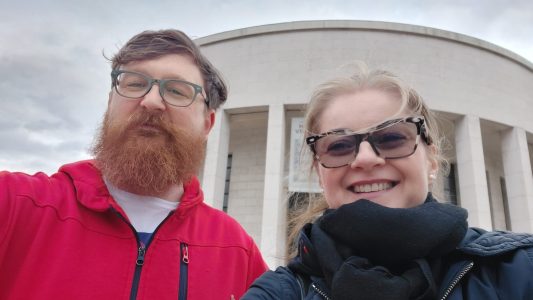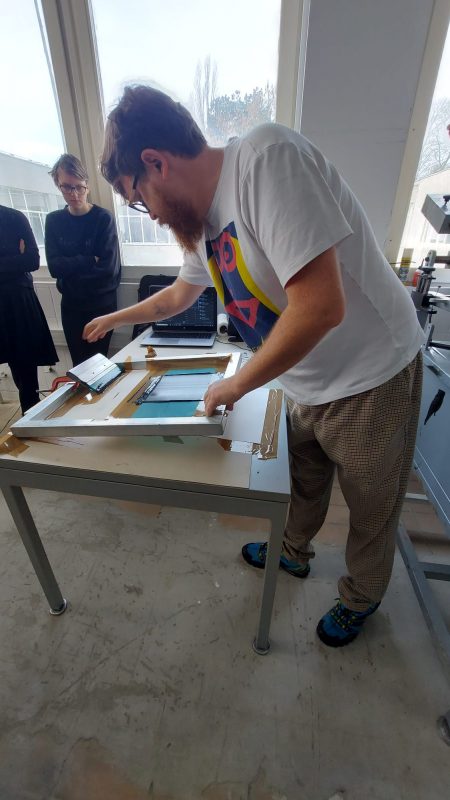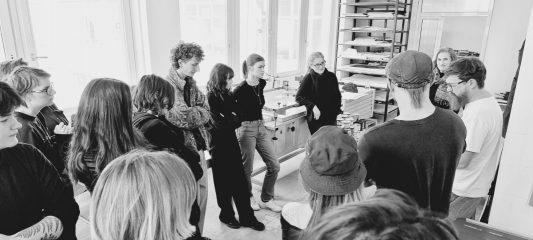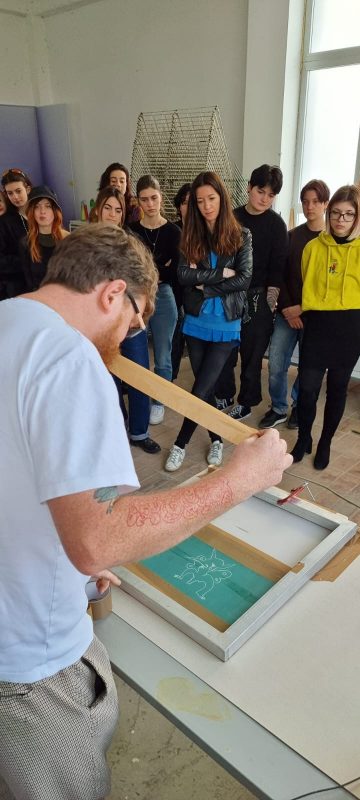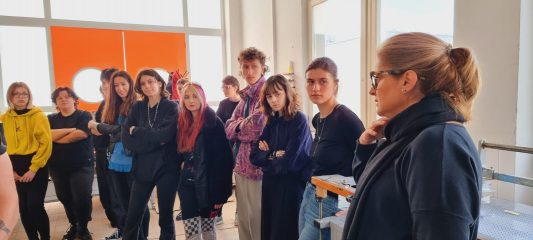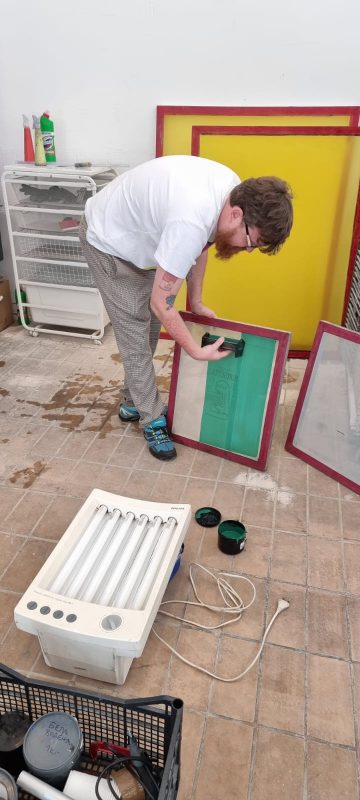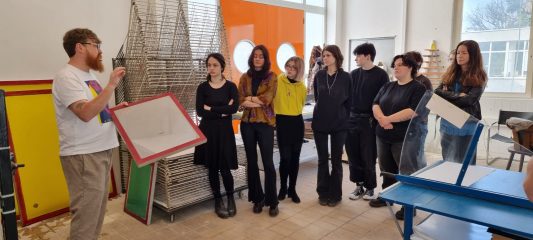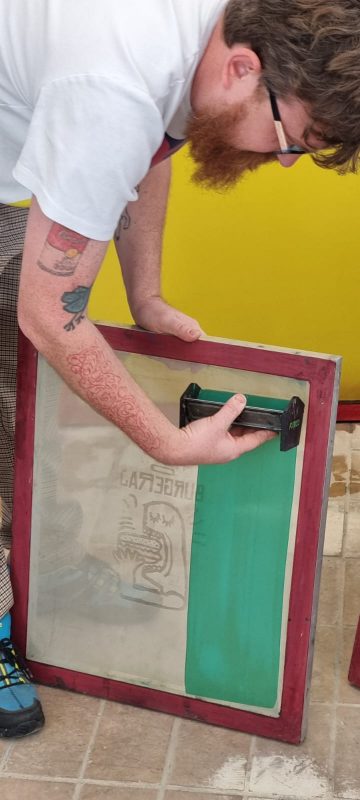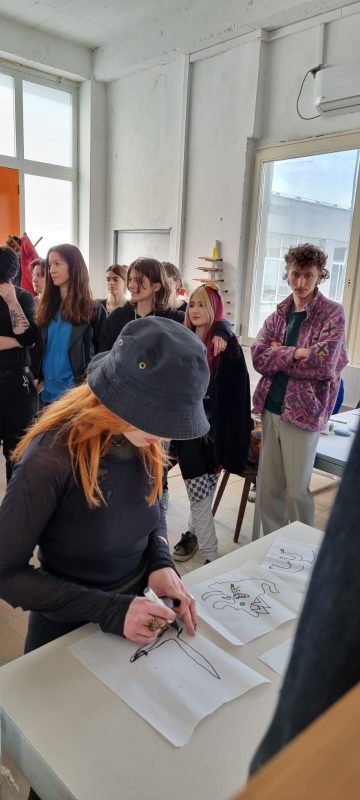 ]