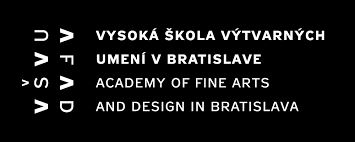 Open call for mobility program with the Academy of Art and Design in Bratislava
18. October 2017
Open call for mobility program with the Academy of Art and Design in Bratislava
Within the framework of the Erasmus+ program and the bilateral cooperation agreement, the Academy of Art and Design in Bratislava (AFAD) invites exchange students for the spring semester 2017/18.
1. ERASMUS+
The exchange within the Erasmus+ program implies a one-month stay with a full scholarship covering the travel, accommodation and living expenses.
The call is intended for undergraduate students enrolled in the 2nd year of studying (at least), as well as for students of master studies.
Deadline: October 26, 2017.
Student's application should be submitted in English, in PDF format:
– Application form AFAD
– Motivation letter
– Portfolio
– CV (europass format)
– Certificate of language knowledge (minimum B1)
The Vice-Dean / Academic Coordinator selects candidates, taking into account: academic achievement (average grade), the importance of mobility for the overall learning outcome, as well as the foreign language competence.
Since two faculties participate in the competition – Faculty of Fine Arts and Faculty of Applied Arts – University of Arts will nominate a total number of 2 students (one from each faculty), and the final decision on the selection will be made by the Academy of Art and Design in Bratislava. The selected student will receive further instructions directly from the Academy of Art and Design in Bratislava.
AFAD Erasmus + video presentation: http://www.vsvu.sk/en/about-us/news/invitations/international-students-at-afad/
2. BILATERAL EXCHANGE
Students who are interested in staying in Bratislava within the framework of bilateral cooperation are applying under exactly the same conditions as Erasmus candidates, but they bear the costs of their stay themselves. However, the student whom AFAD chooses for this kind of exchange in Bratislava can apply for the Scholarship of the Government of Slovakia.