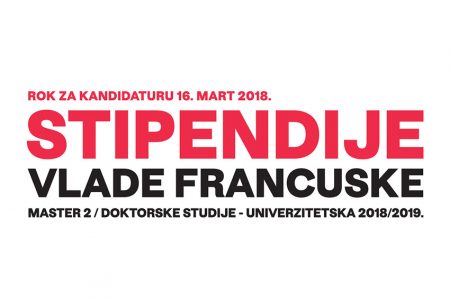 Scholarships of the French Government 2018-2019
29. January 2018
In order to improve the cooperation between France and Serbia and to encourage student mobility, the French Institute in Serbia awards scholarships to students from Serbia who want to continue their education in France on master and doctoral levels. Scholarships cover tuition fees, life in France and social security.
Every year approximately fifty students receives the financial support from the French Government for studies in one of the 3500 higher education institutions in France.
Deadline: March 16, 2018.
Submission of applications:
French Institute in Serbia, Zmaj Jovina 11, Belgrade
vesna.adamovic@institutfrancais.rs
For more information please visit:
www.institutfrancais.rs
http://www.institutfrancais.rs/info/bourses-du-gouvernement-francais/
www.srbija.campusfrance.org