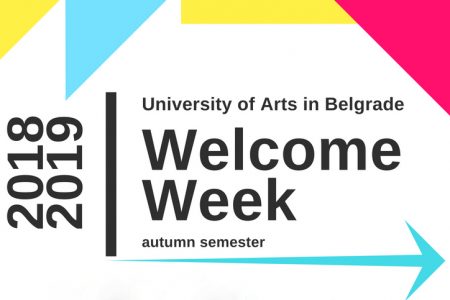 Welcome Week – Autumn 18-19
25. September 2018
Welcome Week is a formal start of your studies at the University of Arts in Belgrade (UAB), intended for all incoming students. We are happy to inform you that we have organized some events and activities to help you settle in and better integrate into the UAB's everyday life through:
– the joint welcome event at the Rectorate where you will be welcomed by the Rector, Vice-Rector, professors, UAB buddies and international relations officers,
– guided Belgrade tour,
– guided faculty tour according to your needs, organized by the Students' Parliament (UAB Buddy Support), and
– guided visits to prominent cultural institutions.
Detailed programme of our Welcome Week for Autumn Semester 2018-2019 is below.