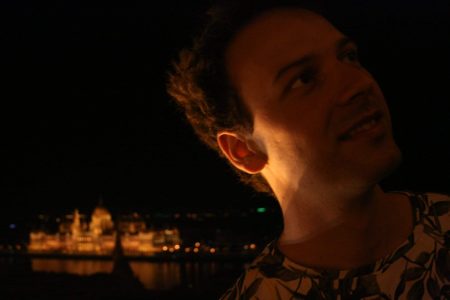 MY STUDENT MOBILITY IN BUDAPEST: Damjan Jovičin, Faculty of Music
12. February 2021
Damjan Jovičin
University of Arts in Belgrade, Faculty of Music
Erasmus+ Mobility for Studies at:

My mobility period was special because of the reconnection with my ancestry. Part of my family is descendants of Serbs from Hungary who moved to Serbia hundred years ago. This mobility period was my first longer period in Hungary. I get to meet the culture, language and musicians of this wonderful country. The occasion seemed respectful of my previous wish to visit Hungary.
I was sent to the Liszt Ferenc Academy of Music in Budapest, a prestigious music institution in the region so my interests were largely met in the concept of the exchange. Before I got to know more students and professors, the lockdown started and social life was in a big decline. I started an intensive Hungarian course and that helped to keep my learning routine throughout the exchange.
In the first two months, I experienced very strong, emotional performances of famous works of classical music. One of my favourites was the Hungarian radio symphony playing Mozart. I think they played it really well. In the silence of the lockdown, I kept composing and had an online concert at CEME 2021 festival in Israel. I also wrote a piece for brass quartet and solo guitar which will be performed in the following month. Budapest responded nicely to my composing habits, and although I lacked grand piano, gatherings and concert experience, I learned to live inside of restrictions I could never imagine and I was working hard to stop the hurt that came out of the social context we are currently in.
The Belgrád rakpart is the part of the Danube I visited most frequently and it's worth its name. During my stay, I visited Debrecen, Szeged, Diosgyor, Szentendre and Nagymaros. In the coming period, I plan to collaborate with Hungarian artists and visit Budapest soon.