Summer Art School
FELIX ROMULIANA, Zaječar
JULY 08-16  2023
A r t  S a l t o
The Call is Open
The Summer Art School is designed for internationally oriented, highly motivated students from a wide range of art disciplines, who wish to connect in interdisciplinary ways, explore and expand their creative practices and deepen their understanding of artistic and cultural diversity.
Students whose work and study are related to visual arts, design, photography, theatre, jazz music, architecture, cultural heritage and related areas were welcome to apply until May 20, 2023.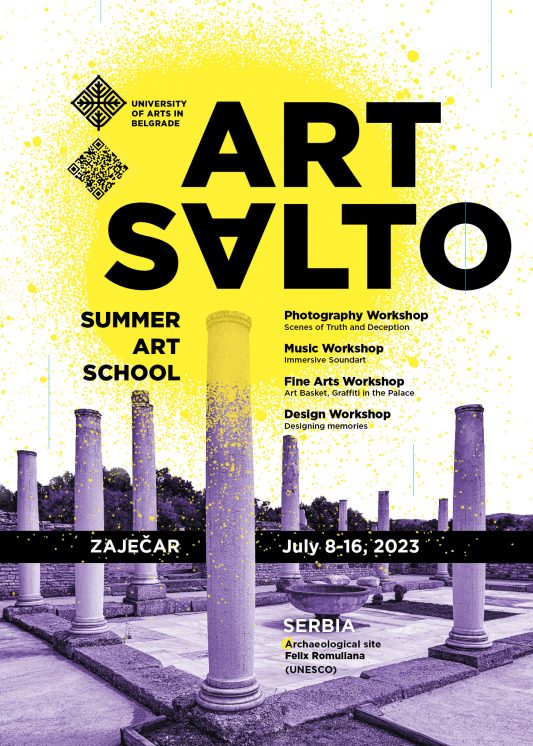 Workshops
MUSIC WORKSHOP
Immersive Soundart workshop
FINE ARTS WORKSHOP
Beehive art, graffiti in the palace
DESIGN WORKSHOP
Souvenirs from Zajecar and its surroundings
PHOTOGRAPHY WORKSHOP
Scenes of Truth and Deception
How to Apply
The application is done via email lus@arts.bg.ac.rs:
– Fill out the Application Form: make sure that your motivation letter supports your biography and emphasises relevant information about your interests, skills and experience
– Provide the supplemental materials: provide 3-7 examples of your recent artwork in PDF format or detailed info about your recent work.
Application deadline:  May 20, 2023
Costs
The student participation fee €160 covers tuition.
All other expenses – course costs, venue costs, room & board (double rooms, 3 meals per day) for the entire one-week stay – are covered by the Summer Art School.
Limited spaces are available. Applicants are encouraged to apply early.
Contact & Info
Download:
Programme
Application form
For more information, or if the download doesn't work, please contact lus@arts.bg.ac.rs.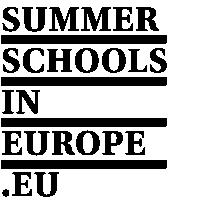 About Summer Art School
Contact