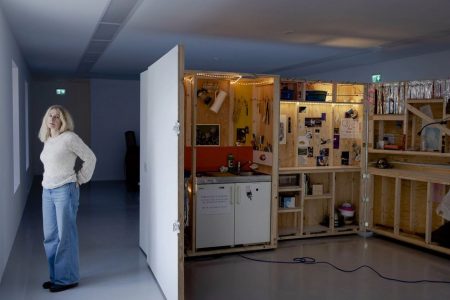 Mini-conference "The future of (artistic) education: art and an inclusive university" – April 5 and May 11, 2021
30. March 2021
Filmmaker Ane Hjort Guttu in the exhibition Ghost in the Machine, Hordaland Art Centre 2021. Photo: Paul S. Amundsen
The University of Arts in Belgrade – UNESCO C of Cultural Policy and Management is organizing a mini-conference The Future of (Artistic) Education: Art and an Inclusive University. The conference is organized within Erasmus+ project Sharing subaltern knowledge through international cultural collaborations – SHAKIN', and in cooperation with the Collective for Aesthetic Education of All – PhD in One Night.
Through examples of two films and specific practices of the self-organized Kurdish University in Rojava, the conference participants will exchange thoughts and ideas about the present and future of art education and its place on the horizon of the future. Facing the trends of marginalization, but also the commercialization of education, artistic creation and critical thinking raises questions about the importance of art for society, the evaluation of experiment as a basis for learning and the need for decolonization of educational institutions and educational practices. Therefore, at this conference we gather different actors who, each from the perspective of working in a specific area, should encourage us to think about new strategies and enable the opening of universities to new knowledge and new actors of knowledge production. Artists, pedagogues from art faculties, activists, and philosophers will be with us.
The conference is intended for teachers of art schools, students and all those who produce specific knowledge through and around art.
The language of the conference is English.
The conference will be held in two sessions, on April 5 and May 11, 2021. Both sessions will take place via Zoom and be broadcast on the Facebook account of the UNESCO Chair and the YouTube channel of the University of Arts in Belgrade.
You can follow the second session of the conference on Tuesday, May 11 at 4pm via:
Facebook – https://www.facebook.com/events/882679028971636?ref=newsfeed
YouTube channel – https://www.youtube.com/channel/UC2ylPLkAKzR8Vgcf-nzlxLQ

THE CONFERENCE PROGRAMME – 11th May at 4pm
THE CONFERENCE PROGRAMME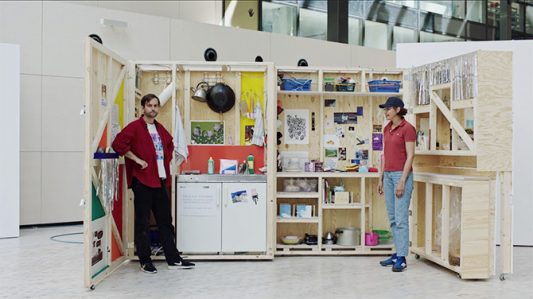 Ane Hjort Guttu: Manifesto, 2021. Photo: Patrik Säfström FNF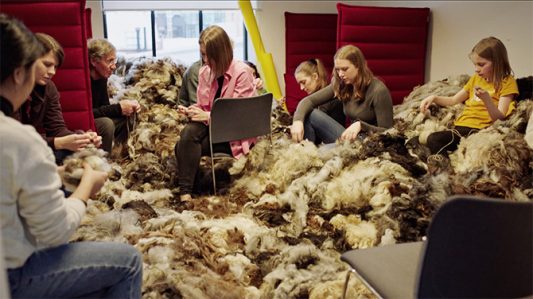 Ane Hjort Guttu: Manifesto, 2021. Photo: Patrik Säfström FNF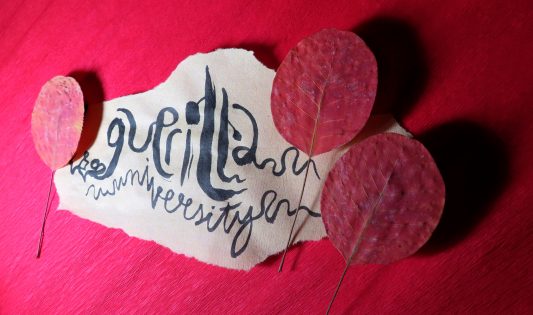 Skart and PhD In One Night for Guerilla University