Faculty of Applied Arts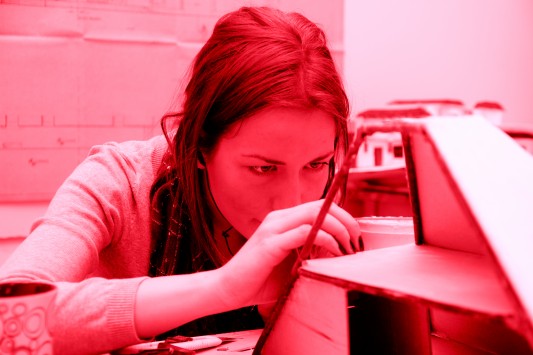 Address: Kralja Petra 4, 11 000 Belgrade
Telephone: +381 11 218 2047
Е-mail: fpu@beotel.net
Web: www.fpu.bg.ac.rs
The Faculty of Applied Arts was founded more than six decades ago. At the beginning of the XX century, far back in 1905, the Arts and Crafts School was founded in Belgrade. Emulating programme and ideas of Bauhaus, in 1938 it became the School of Applied Art. The first higher education institution in the field of applied arts, The Academy of Applied Arts, began its first academic year in 1948. In 1973, the Academy was renamed the Faculty of Applied Arts. The Faculty offers a broad spectrum of disciplines that are classified as applied arts and design, complemented by conceptual reflection and theoretical research.
The Faculty of Applied Arts is home to about 730 students and 96 teachers and associates.
DEPARTMENTS
Applied Graphics
Mural Painting
Scenography
Ceramics
Interior Architecture
Costume
Industrial Design
Applied Sculpture
Conservation and Restoration
Textile
Theory and History Division covers the theoretical part of all study programmes.