Faculty of Fine Arts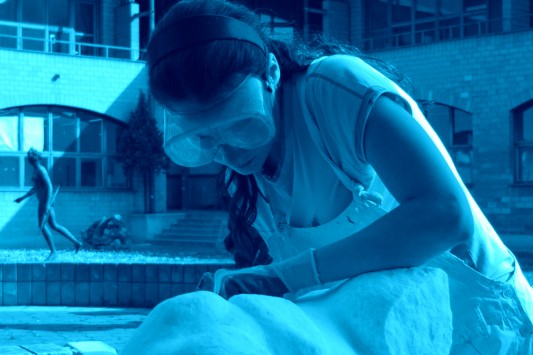 Address: Pariska 16, 11 000 Belgrade
Telephone: +381 11 263 0635
Е-mail: dekanat@flu.bg.ac.rs
Web: www.flu.bg.ac.rs
Promoting high-level artistic creation, the Faculty of Fine Arts has an essential place in Serbian stage of visual art and culture. In 1921, the state Art School was established and achieved significant results. Education on the university level began in 1937, with the foundation of the Academy of Fine Arts, which was renamed The Faculty of Fine Arts in 1973.
In almost eight decades of its existence, the Faculty has fostered studio based practical work, abundance of poetics and multiple fields of experimentation. The most eminent artists from the region worked at the Faculty, 16 of which are members of the Serbian Academy of Sciences.
The Faculty of Fine Arts comprises about 350 students and 57 teachers and associates on all levels of studies.
DEPARTMENTS
Painting
Sculpture
Graphics
New Media
Theory Department covers the theoretical part of all study programs.