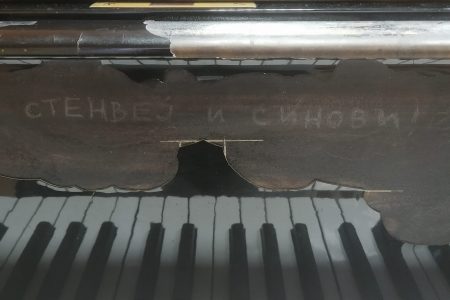 MY STUDENT EXPERIENCE IN BELGRADE: Aida Adžović, University of Sarajevo
3. марта 2022
Aida Adžović 
University of Sarajevo

Erasmus+ Mobility at University of Arts in Belgrade, Faculty of Music 
Erasmus experience in the Belgrade way 
I embarked on the "Erasmus adventure" in the last year of my college education. As a graduate student at the Department of Musicology and Ethnomusicology at the Academy of Music of the University of Sarajevo, I applied for a student exchange at PRIMA (Applied Research in Music), a master program realized within the Demusis project at the Faculty of Music in Belgrade, where I spent four months.  
The program, mainly focused on music entrepreneurship, proved to be very useful for musicologists, who, in addition to scientific work, would like to participate in various music events and initiatives in the future. Therefore, the curriculum, aimed at developing independence and skills in this direction, was a kind of refreshment.  
In the initial phase of my exchange, the help of the Erasmus buddy team was significant. I was glad to meet them immediately upon arrival in Belgrade, as well as the other Erasmus friends from different European countries. 
In addition to meeting people and gaining new knowledge in the academic sense, I will remember Belgrade as a city of many cultural and entertainment contents, so I used my free time to visit various museums and sights. As someone who studies music, I was glad to have the opportunity to attend different cultural events, such as classical music concerts, the Belgrade Jazz Festival, or club gigs of local bands, realized despite the pandemic restrictions. 
As another benefit of the exchange, I recognized the free space for introspection concerning current achievements, new ideas, and possibilities. Wherever student goes, a new environment breaks the routine of everyday life and enables the experience of an independent way of living.  
*** 
When you have friends from a different place of living, when the names of the cities remind you of dear people and many beautiful memories, you slowly "conquer" the world in the most cosmopolitan sense. The concept of the Erasmus exchange can serve as the first step on that path, which once started, in the best way, never ends.