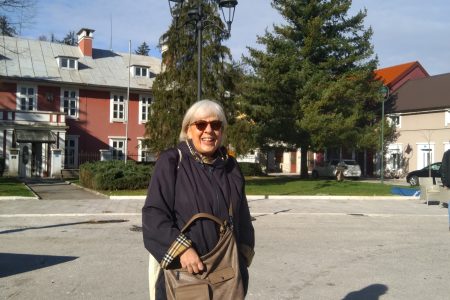 MY TEACHING MOBILITY AT THE MUSIC ACADEMY IN CETINJE: Ivana Drobni, Faculty of Music
21. јула 2023
Ivana Drobni
University of Arts, Faculty of Music
Erasmus+ Mobility for teaching at
University of Montenegro, Music Academy in Cetinje
From March 26th til April 1st under the Erasmus+ Mobility teaching program I had the extraordinary opportunity to visit the Music Academy in Cetinje.
During my stay I met the dean of the Academy, prof. Tatjana Krkeljić, at the introductory meeting, and held solfeggio lectures over the following several days.
I have worked, and shared professional experiences, over many years with my colleague PhD Vedrana Marković, who teaches Solfeggio and the Methodology of solfeggio teaching. I had a work meeting with her where we considered organisational matters relating to the international conference for music pedagogues SIMPED 2023, where I am serving as a member of the science board and which is taking place in October of this year.
The planned Solfeggio lectures were held for students of all years of undergraduate studies at the departments for Music Pedagogy and Performing Arts. Within the topics covered, students were presented with some of the newest publications of instructional literature for Solfeggio, and systems of work that are practised at the Faculty of Music in Belgrade. For the students of Performing Arts, particular emphasis was placed on the teaching of rhythm and sight-singing. The topics covered with students of Music Pedagogy included methodological interpretations of specific aspects of Solfeggio teaching.
During my visit I also had the priceless opportunity to meet Ana Perunović Ražnatović, an associate, and visit Solfeggio exercises she was holding for students at the Performing Arts department.
The priceless experience I had in Cetinje has convinced me of the necessity and benefits of establishing this form of professional cooperation. Thanks to it I have improved not only my own personal relationships with colleagues, but also the relationships between our institutions.
I hope there will be opportunities, as part of the Erasmus+ Project, for the Faculty of Music to host our fellow music pedagogues from Cetinje and to enable students at the Faculty of Music to expand their knowledge, skills and professional horizons.