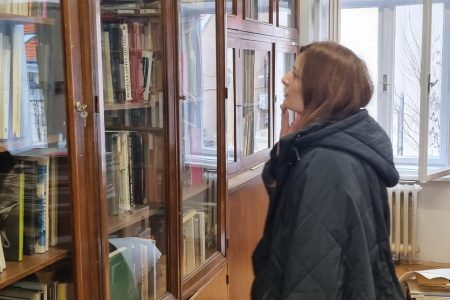 MY TEACHING EXPERIENCE IN BELGRADE: Sandra Đurović, University of Montenegro
12. јануара 2023
Sandra Đurović
University of Montenegro
Erasmus+ Mobility for Teaching at:
University of Arts in Belgrade, Faculty of Applied Arts
I would like to start by thanking my colleagues from the Faculty of Applied Arts in Belgrade for their warm welcome. Indeed, this mobility was a great experience for me. With my colleagues who are dominant in photography and design courses, I shared experiences related to working with students, as well as the methodology they use in work. Professor Kelić introduced me in detail to the structure of the department as well as the activities they carry out at the faculty. I gave lectures after which the students asked questions and were very active. I also visited the faculty library, which has a really large range of books in the field of art. What I would particularly like to emphasize are the publications of the faculty. I also visited Professor Milena Dragicevic Sesic's lecture on Research Methodology in the Arts, which is held at doctoral studies. That was really valuable for me because it will be useful in my work.