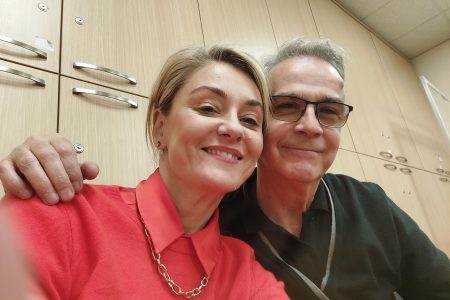 MY TEACHING EXPERIENCE IN BELGRADE: Žana Lekić, University of Montenegro
12. јануара 2023
Žana Lekić
University of Montenegro
Erasmus+ Mobility for Teaching at:
University of Arts in Belgrade, Faculty of Music
Participating in the Erasmus+ Teaching  Mobility was a fantastic experience for me. I had an opportunity to meet very talented students who are dedicated to music and interested in continuous progress. My Erasmus  Mobility Week was from December 4th till December 9th. and I was working with students of professor Goran Marinkovic who was my respectable host. Students reacted very well and they were very communicative and prepared to exchange their experiences. I had an opportunity to work with various chamber music ensembles. Some of them preparing for concerts and some of them preparing for the final exam. The level of preparation programme was very satisfactory. They were very interested to hear some other chamber music practice and my impression is that they were curious and happy.
After the lessons, my host, professor Goran Marinkovic,  surprised me with the concert of Academic Choir Collegium Musicum which was extraordinary performance and enjoyment. Also, the concert of Symphony orchestra of Radio television  with Shostakovich programme was part of my concert activities during my Erasmus + Mobility. I took the opportunity to visit the theatre. JDP and Bitef  Theatres were my choise for this time.
This fantastic exchange of knowledge and academic practice is a very important step in building a strong connection between our two institutions, the Music Academy of Cetinje and the Faculty of Music Belgrade. Now, I am waiting for our dear colleagues to visit Montenegro and share their huge experiences and knowledge with our students. This Programme is much more than teaching mobility. It makes the connection between students and teachers, opening some new perspectives and possibilities for new creative ideas.